Check out the live text-chat for this problem that happened on Monday, February 8, 2016 from 3:00 – 4:30 p.m. ET with the problem author in the "Comments" section below!
As an added bonus, this problem comes with a scoring guide that was developed by a coach who was preparing student to compete in M3 Challenge. This was the basis for this video series on the modeling process.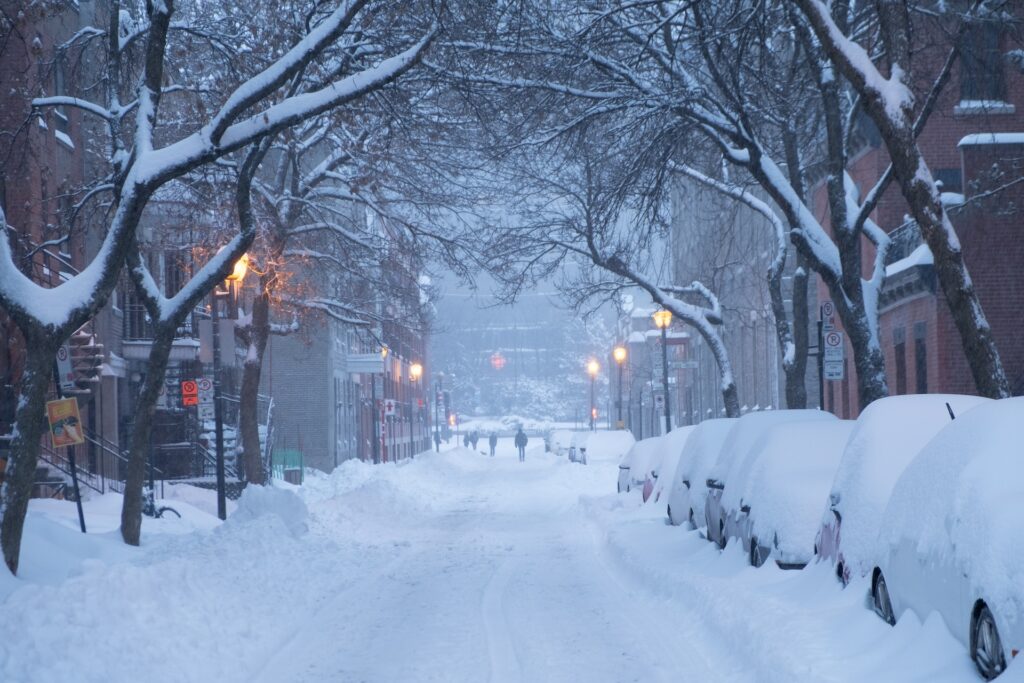 Cities which see frequent (and in some cases, heavy) snowfall, such as Buffalo, NY, have the experience and equipment to manage typical winter storm events. However, when such events are rare or extreme, cities can incur significant costs as they work to restore the city to normal condition as quickly as possible. For example, in 2014 Atlanta, GA was hit with two winter storms over the span of two weeks. Costs sustained by the city – and directly associated with the storms – totaled more than 13 million dollars [see "Winter Storms Estimate" – link below]. As a result, city administrators are confronted with two seemingly opposing options: keep materials (including vehicles, salt, etc.) on hand at all times for extreme events or budget exclusively for regularly occurring events (i.e., pay for outside help to deal with extreme events as they happen).
With city budgeting strategy in mind, develop a model that balances the cost of maintaining winter storm equipment against the cost of "as it happens" snow and ice removal. Your model needs to take into account, at a minimum, the probability of snowfall in the area of interest and the size of the city.
Use your model to identify a budgeting strategy for the following cities:
Atlanta, GA
Washington, DC
New Brunswick, NJ
You may find the following websites helpful:
---
Problem Author: Dr. Paul Taylor, Shippensburg University
---
Reference and other links included on this page were current and valid at time of original posting; if they are no longer valid or live please look for similar or updated links in context with the referenced topic.