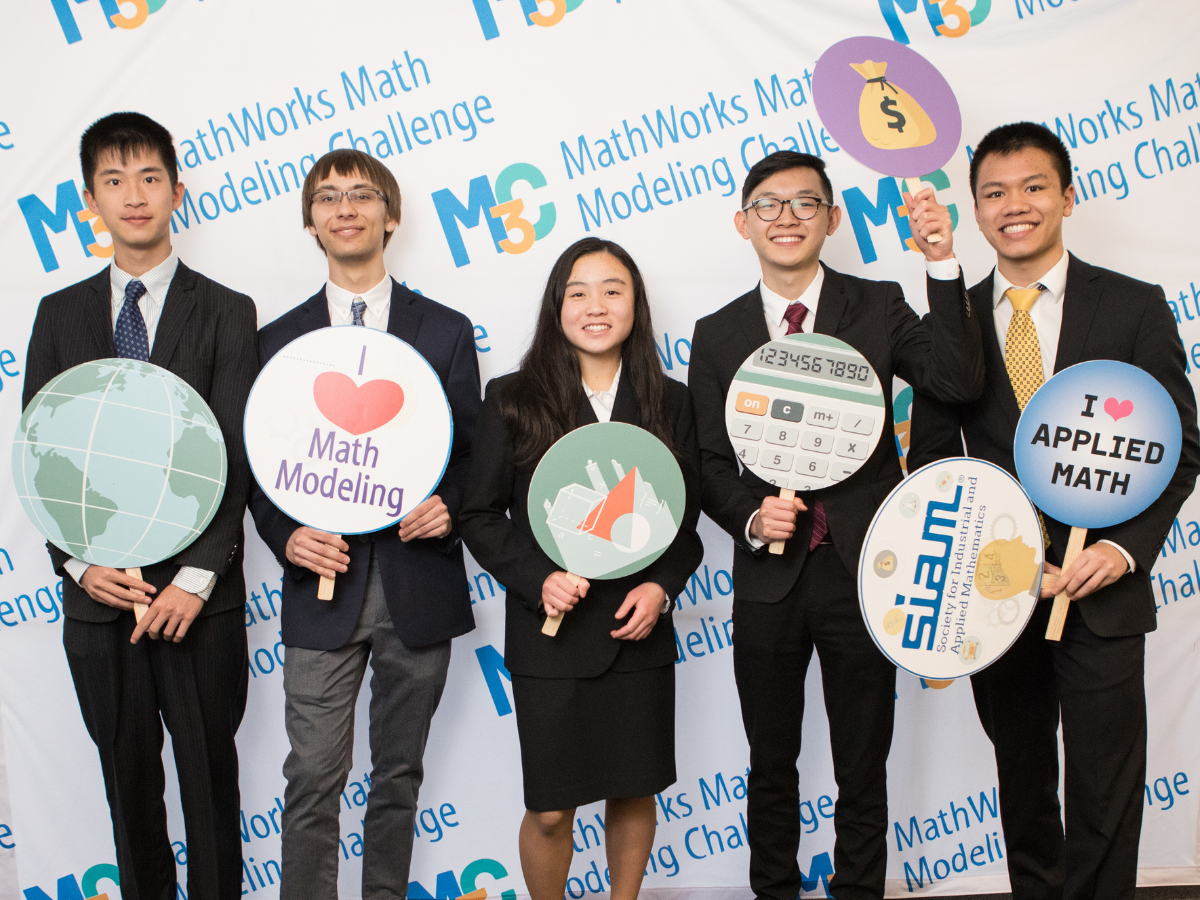 Share M3 Challenge
Take a look at all the ways you can share M3 Challenge with your peers! Click on the download links to access the original files.
Logos and Art Files
---
---
---
---
Flyers
Ready-to-Publish Text Blurb
Grab the text summary below, or download a PDF. There are blurbs of various lengths in the PDF!
MathWorks Math Modeling Challenge (M3 Challenge), a program of SIAM, is a free online contest for high school juniors and seniors and sixth form students in England and Wales. Teams of 3-5 students solve an open-ended problem about a real issue during their chosen 14 continuous hours over Challenge weekend. Teams work at the location(s) of their choice, in person or using online collaboration tools. Scholarships totaling $100,000+ or £75,000+ will be awarded in 2023; $1.85 million+ has been awarded to date. Additional awards are given for outstanding (and completely optional) code. M3 Challenge culminates annually with an in-person final event in New York City with all expenses paid for finalist teams.
Free access to math modeling handbooks, videos, and sample problems on the website's "Resources" page help teams prepare for success. Sign up to "get alerts" to ensure you don't miss important information. For rules, resources, and to register your team(s) by February 23, 2024, visit M3Challenge.siam.org or email your questions to [email protected].
---
Complete details, rules, practice problems, free software licenses and instruction for teams who opt to use code, as well as other resources to help students learn math modeling and prepare for the Challenge are available at http://m3challenge.siam.org.
If you would like more information about M3 Challenge or posters (print or digital) to distribute to your schools, students or colleagues, please send a request with shipping address to [email protected].