Check out the live text-chat for this problem that happened on Wednesday, January 20, 2016 from 3:30 – 5:00 p.m. ET with the problem author in the "Comments" section below!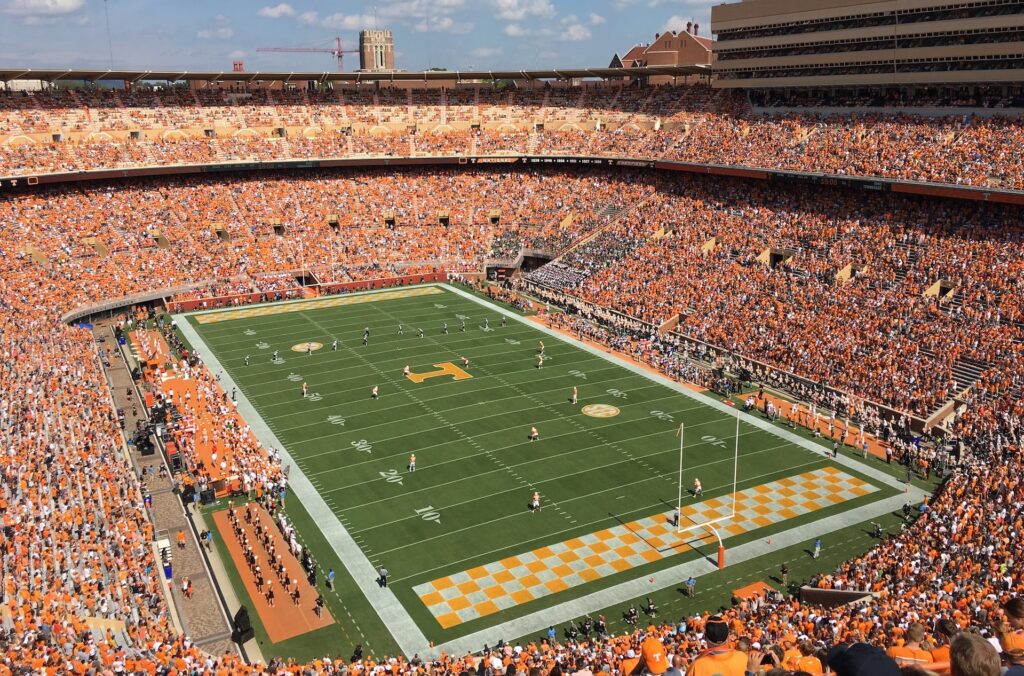 College football has become one of the most popular sports in America, with financial impacts in the billions of dollars and weekly TV viewership in the tens-of-millions. For years, the two teams that played for the national championship were determined via a highly controversial computer model, but last year saw a major change. A committee of twelve experts determined four teams to play in a playoff. While this approach was received with high praise, it immediately created a new argument: should the playoff be expanded to include more teams? Those supporting expansion believe popularity and financial impact will both expand, while those against expanding the playoff argue lengthening the season hurts student performance in the classroom and also that popularity will dwindle with more games added.
The NCAA has asked your team to help them investigate potential playoff expansion.
Students First Every player on every college football team is a full time college student. Create a model that takes as input the number of teams in a playoff and the probability that a team makes the playoff and outputs the amount of time student-athletes would require devoting to athletic practice. Present a summary of your model for a 4-, 8-, and 16-team playoff.
Money Talks Academics are not the only consideration when it comes to expanding the playoff system. Money is a driving force for all parties involved in the playoff system. Develop a model that outputs financial impacts of a 4-, 8-, and 16-team playoff. You should consider, but are not limited to, the impacts on:
individual colleges and universities
the NCAA as a whole
TV networks
The Popular Vote There is a very large third party involved in this process: the viewing public. Consider methods for incorporating public opinion into your recommendation to the NCAA. Develop, with explanation, a weighting system for the three parts of your model (students, money, public opinion), and use that to propose to the NCAA an optimal playoff system.
Submit your findings in the form of a letter to the NCAA.
The following references may help you get started:
---
Problem Author: Dr. Neil Nicholson, North Central College
---
Reference and other links included on this page were current and valid at time of original posting; if they are no longer valid or live please look for similar or updated links in context with the referenced topic.